Customers and Users Can Send You Log Files Securely and For Free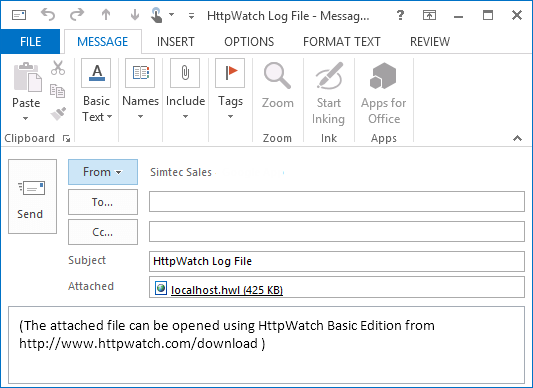 The free Basic Edition of HttpWatch for Windows allows anyone to send you a detailed HttpWatch log file (HWL) without having to make a purchase.
This feature is often used by software companies to diagnose issues that their customers have reported in their web based systems.
---
Passwords Are Masked in Log Files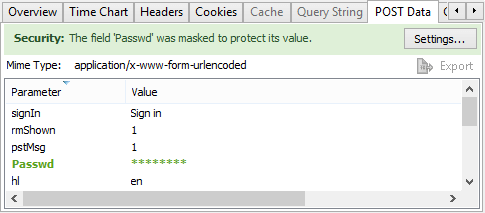 A common problem with collecting HTTP trace files from customers or users is that the file may contain the password that was entered during login. HttpWatch is configured by default to mask out suspected password fields in submitted web forms.
---
HttpWatch Professional Unlocks Log Files From The Basic Edition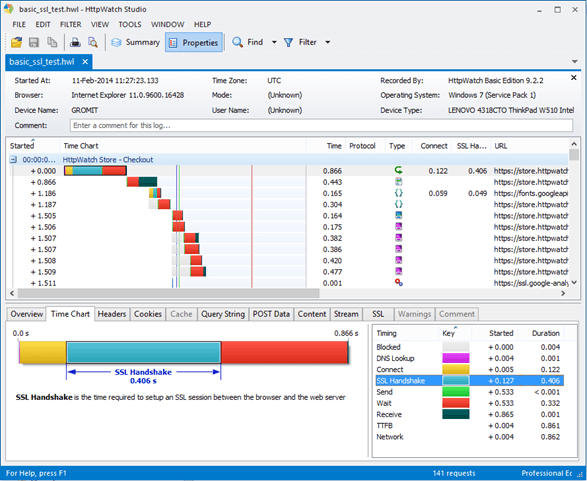 Log files recorded in HttpWatch Basic contain the same level of detail as HttpWatch Professional but only a limited amount of information is displayed by default. This information is available when you open the file in HttpWatch Professional.
---